The Situation – Christmas Alone
2020 has been a tough year, covid-19 created a lockdown that we never could've imagined and now you're alone on Christmas, away from family and friends. You're thinking, how can I be happy when I'm lonely? Well, lucky you, I have the answer!
After literal blood, sweat and tears… and research. I found out that to enjoy the Christmas holiday alone, you have to switch your negative thoughts to positive ones. Statistics show that symptoms of anxiety and depression has increased by 22.9% from 2019 to 2020, and it's still rising. You're going to learn how to beat these thoughts, because half of the time we don't realize that our thoughts are controlling our mood.
I've had a tragic holiday last year and I learned so much by getting professional advice, growing from my experience and researching a ton of mental health facts. Some tips you'll find are super helpful for you, others may not work as well, but it's up to you to try them. Now let's get you on board for what you need to do while spending Christmas alone. I'm guessing that you fall in one of these categories:
Covid-19 lockdown is separating you from your family and friends
A family member / friend died
Your family doesn't accept you
You are choosing to spend the holidays alone
You live far from home
You feel like you have no friends
You just went through a breakup
If this is you then continue reading. Here is your survival guide!
1. Set The Mood
You probably saw my creep face when I spoke about this in my YouTube video. It's not as sexy as it sounds. What I mean is, make steps to get yourself in the holiday spirit.
Grab some festive decorations.
Decorate a Christmas tree.
Put on some holiday music (who doesn't love a bit of Sinatra.)
Watch a few holiday movies… Home Alone? (…Too soon?)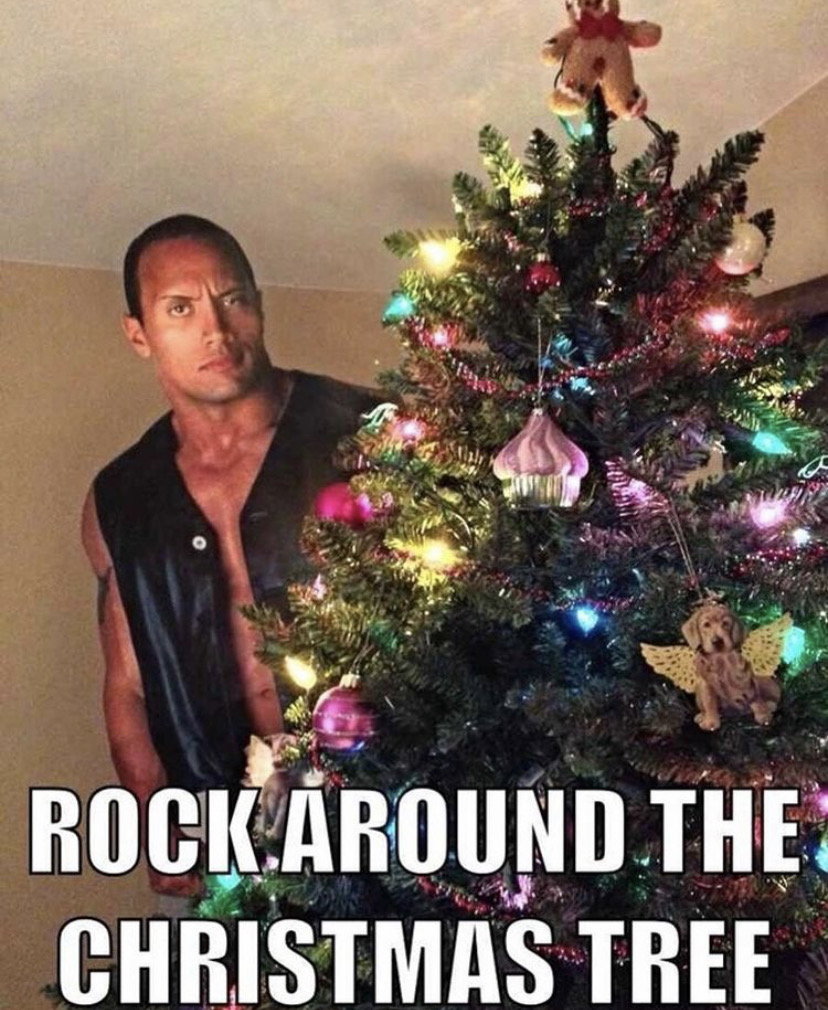 2. Wellbeing Activity
This is your stress buster! These are the activities that'll put your brain on "calm mode." They are extremely effective in boosting your mood, mental health, physical health (depending on which activity you choose,) and it is an important treatment when dealing with times of depression. With activities such as meditation leading to 76% general wellness, 60% improves energy, 29% anxiety relief, 22% stress relief and 18% depression relief, it's a no brainer. Give these activities a shot. When I had to spend Christmas alone, this pulled me through. Here are some of my favorite things to do. I've included some gifts at the end of my article, (you can also checkout my shop.)
Read a book. Or go the audiobook / podcast route
Knit (could make a great gift)
Paint / draw (My all time fav)
Skate
Work out: Yoga, run
Walk: Grab a hot drink and stroll around your favourite area, bring your neighbours dog
3. Become Santa
Last year I decided to write cards to those that are having a rough holiday. I wrote to women's shelters, children's hospitals and nursing homes. I can't even express how important that moment was. A little kindness goes a long way. Here are some nice things you can do.
Cards to the less fortunate
Donate
Soup Kitchen
Children's hospital
Nursing Home
Grocery for neighbours 
Refuge parcel 
4. Self Care- (Christmas Alone = Relax)
You're alone on Christmas, with yourself, might as well give yourself some attention right? It's very easy to forget that we have to take care of ourselves, sometimes we get so wrapped up on focusing on others that we forget that we are here too. Here's a few ideas for your holiday pamper session.
Warm bath (Bonus points, if you have a bath bomb)
Mediate
Stretch 
Home spa: face mask 
Buy yourself a gift, either on xmas, or wrapped under xmas tree. (You know what it. Is but lets be honest , you knew your gifts as a kid too right, its a mental thing, enjoy the moment)
Wear the PJ's that you love
5. Reminisce
One beautiful part of the holidays are the holiday memories. Take some time to remember the things that you appreciate in life.
Old photos (make a collage or browse through pics) (collages can be done online)
Home movies to share (Yup, those embarrassing ones on your old phone)
Journal (put down your feelings. What you liked, what you didn't like, adjustments your make for future holidays, what made you smile, who you subscribed to)
Do old traditions
6. Food
I don't know about you, but my favorite part of celebrating any holiday is the festive feast part. (The face I make when I see my food looking at me.)
Make your favourite childhood dish
Favourite dish period
Bake
Treat yourself to delivery
7. Connect – (Christmas Alone…Not Really)
You probably feel lonely during Christmas 2020. There are other people out there that are feeling the same way. The good thing is that we have the internet and phones to help connect us. Here's what you can do to not feel alone
search for #pinterestwellbeing this hashtag gives great mental health tips
connect on twitter via the #joinin hashtag. It's a community of people that feel lonely and they've come to Twitter to be heard.
Virtual xmas party (host or attend)
Games: Animal Crossing, Words with friends (online so you won't feel alone)
Company called Mind has a big online community called Side by Side. connect with others who are finding Christmas — or any time — difficult.
WARNING too much social can get to you, and being on social media, especially instagram might damage you. You might not want to do that when you're alone on Christmas.
Did you know that there are support lines to make new friends?
Call a family member or friend (if you don't know what to say just start off with Merry Christmas how are you, maybe you can talk through your day, be honest)
Call a helpline (you should never feel like you are lacking support. There are people who would love to hear from you and trained volunteers waiting to support and counsel you.)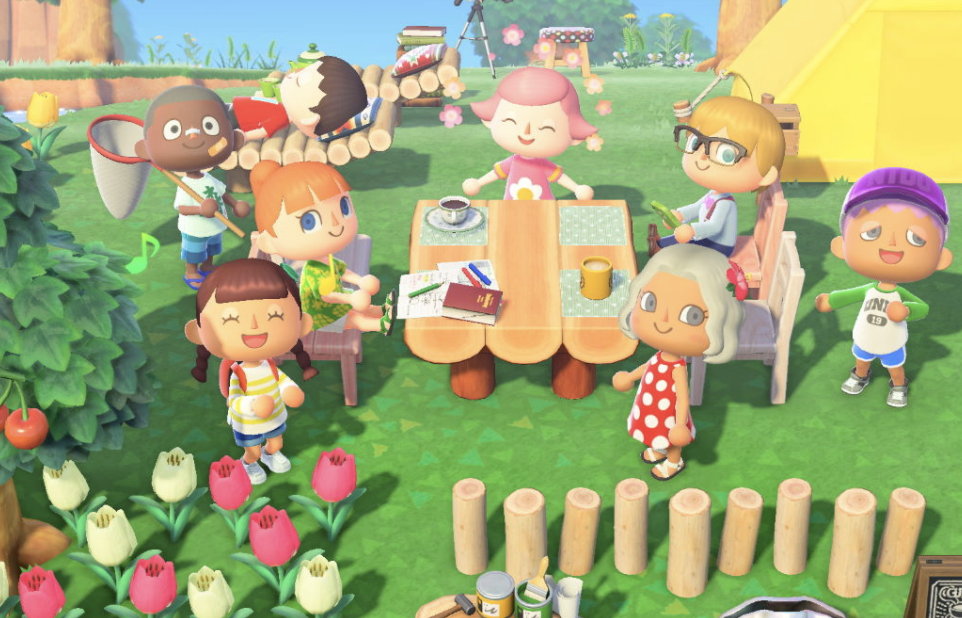 8. Chosen Family
Some of us have a happy family and some of us have sh*tty family (relatives.) That's where chosen family comes in. The family that you choose. Very popular among the LGBT+ community as some families tend to be un-accepting. Chosen Family are important too, show them that.
Create new traditions
Host a get together (if you're allowed) so many people are begging to be invited out, be the party starter
Gifts for friends / fam (if you cant see them give it to them after) (link to my hat store)
Cards for friends / fam (jib jab)
9. Say Yes (Christmas Alone… Or Not)
Don't let yourself spoil the fun. It's a common habit to turn down plans because it forces you to step out of your shell. Keep in mind that the best ideas / plans / life experiences- come about, when you do step out of your shell.
A common with high social anxiety, you turn down an event and end up feeling lonely.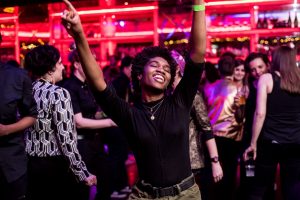 10. Reframe your mind
This is my favorite tip. Please know that you have control over how you think. On the surface everything may seem to be going downhill, but when you really focus on the beauty of things, you realize that your life isn't bad. You are exactly where you need to be, it may not make sense now, but it will make sense eventually. Being alone on Christmas might have seemed impossible, but you have the power to make this a positive day.
(Reframing your mind is the basis of cognitive behavioral therapy (CBT))
You can choose to feel lonely because you are alone, or you can choose to feel grateful for the positive things in your life.
5 things you're grateful for, say it out loud
If you're only thinking negative and you feel like you don't know handle this moment, ask yourself: what would I do if I did know how to handle this. (CBT reframe)
Be your best friend. Give yourself the advice that you'd give a friend.
BONUS: You don't have to celebrate
I hope that you have a better view of spending Christmas alone. Here's a bonus tip. And my YouTube video– My gift to you.
Its fine if you sit this one out and treat it like any other day. If youre comfortable with doing that. If youre not comfortable with doing that then seeing xmas stuff all over your feed, hearing holiday music might trigger you.
Remember don't put too much pressure on yourself to do something that you don't want to do. Xmas isn't special for everyone and that cool
If you have the option to work on Christmas
Work on a personal project (productive)
Note: that doesn't mean you have to say I hate xmas, or throw shade at anyone else because then thats problematic and thats coming from a negative place. We don't have time for that nor do you.
https://www.instagram.com/p/CJHQM_-lxwd/
Gift Ideas
FIRE holiday gift:
Mental health gifts:
Neck massager- https://amzn.to/38w7B2u
Back massager- (This works wonders for me): https://amzn.to/2KiR3mP
Let that Sh*t go (I LOVE THIS BOOK): https://amzn.to/3rmxaeX Journal: https://amzn.to/2KOqmpE
SAD light: https://amzn.to/34BegHQ (some of these are affiliate links)
Please follow and like us: