Will Smith Hits Chris Rock EXPLAINED! | Oscars
Did Will Smith Hit Chris Rock?
You're probably wondering did Will Smith actually hit Chris Rock at the Oscars? Or thinking was Will Smith joking, or was that real? 
Yes, it was real and a lot of people are mad about it for different reasons. Let me explain what happened.
Chris Rock's "GI Jane 2" Joke
Comedian Chris Rock was hosting the 94th Oscars Academy Award. In the next category, Will Smith and Jada Pinkett Smith were both nominated for the award for best documentary feature. Which is an iconic moment not just for a couple, but for Black people and actors in general.
Chris Rock made a joke about who's taking home the award. Which was all fun until he went too far. He then said to Jada Pinkett Smith ' I can't wait for the next GI Jane 2 movie'
GI Jane 2 what does that mean?
If this confused you, it was a joke about her bald head. In the movie, GI Jane, Demi Moore shaved her head to play that character. What made this offensive was Jada is struggling with alopecia. A condition that causes hair loss and is sometimes triggered by genetics or stress, so she decided to shave her head.
You can see Jada's reaction was not a happy one, and usually, people laugh off jokes
That's when all Hell broke loose. 
Will Smith Slapped Chris Rock
Will Smith walked on the stage and slapped Chris Rock right across the face. Chris Rock, stunned, said "Will smith just smacked the shit out of me"
Many people didn't even see the full clip because in countries like the US parts were cut or muted due to swearing. So I'm going to show it to you. It was during the moment when Will Smith sat back down, next to his wife, waiting for his hand to recover after that slap.
This was the part that was cut.
Will yelled "Keep my wife's name out of your f**ing mouth!" Rock said: "Wow, dude. It was a G.I. Jane joke." Smith fired back, more angrily: "Keep my wife's name out of your f**ing mouth!" Rock then said: "I'm going to."
Then Chris said: "That's the greatest night in the history of television."
I think he just didn't know what to say. What a very awkward Oscars moment.
During the commercial break, Will Smith was seen speaking with Denzel Washington. He appeared to be wiping his tears away, Denzel was also comforting Jada. You'll soon find out what Denzel said.
Then a few minutes later something huge happened.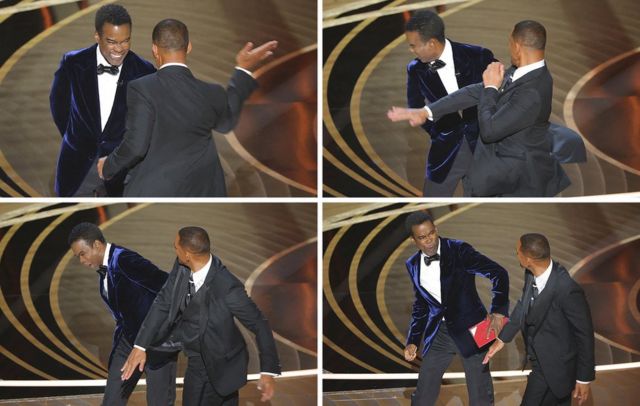 Will Smith Won An OscarS Award
Greeted with a standing ovation, Will Smith won the Oscar, and what happened after was even greater. He won the role of King Richard where he played Serena Williams and Venus Williams's father. I just made a video about it so check that out.
In this movie, he played a father who wouldn't let anyone overstep his boundaries when it came to his family, and Will carried that message home. 
Will Smith's speech was heartfelt, as he said: "Richard Williams was a fierce defender of his family." "I know to do what we do you got to be able to take abuse. In this business, you got to be able to have people disrespect you and smile and pretend like that's OK."
We also learned what Denzel said to him earlier. In America, ABC removed this scene, where Will Smith was full of tears and said what Denzel told him while apologising for cursing. Will Smith said,
"A few minutes ago Denzel [Washington] told me – at your highest moment be careful, that's when the Devil comes for you." He also "said that he was "overwhelmed by what God is calling on me to do and be in this world".
The Academy then put out a tweet saying we do not condone violence of any form. But Wait until oyou hear what the cops say.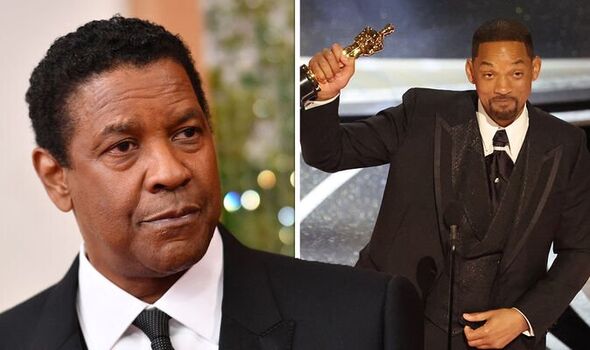 How Many Oscars does Will Smith Have?
Will Smith was nominated for Oscars before when he played in the pursuit of happiness in 2007, but he lost to Adrien Brody in The Pianist and Ali in 2002 which he lost to Forrest Whittaker in The Last King of Scotland.
so this was the first time he actually won it.
And it was powerful on so many levels.
What happens after was also powerful.
What Happened After The Oscars
The LAPD let everyone know that they were aware of what happened and Chris Rock didn't decide to press charges against Will Smith. 
That announcement made me roll my eyes because I was thinking, "how many people Called the cops in this situation?"
Jada and Will were seen making light of the situation in Will Smiths' last Instagram post. The caption read "got all dressed up to choose chaos." His daughter Willow Smith reposted it on her story and the backstage clips showed that the family understood the assignment, by showing love and support for something that meant more than an Oscars win.
However, some people were not supportive. But let me just say we have no idea what goes on behind the scenes in the Smith house or what Jada had to go through and the lengths Will Smith and his family went through to help Jada deal with suffering from Alopecia. 
We know not to laugh about people with Cancer, or who survived things like rape or abuse or have missing body parts. So alopecia shouldn't be something to laugh at.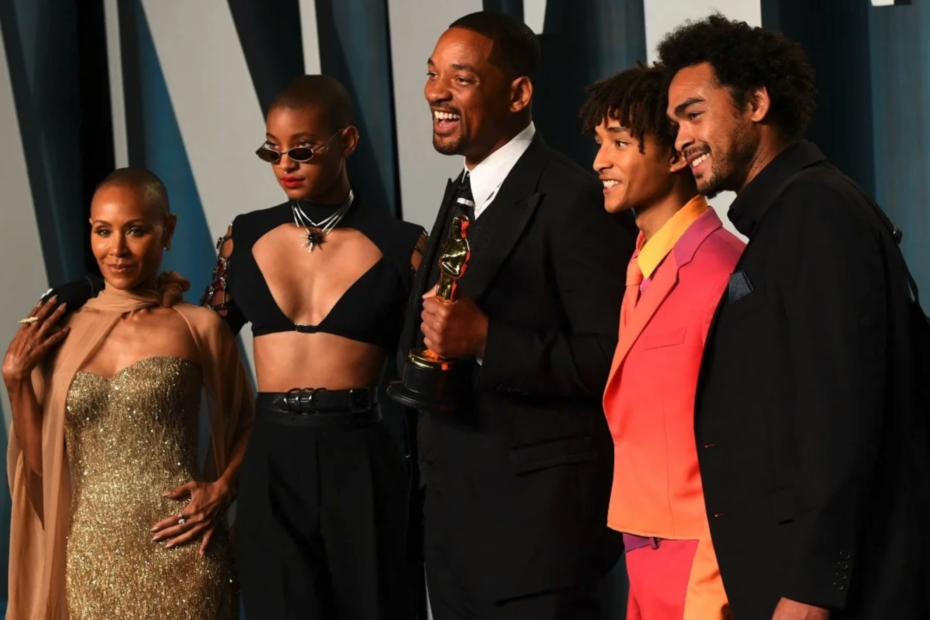 Stephen A Smith VS Will Smith
Celebrities like Stephen Smith fired back at Will saying he just "stained the greatest moment of his career." then goes on to say "You cannot do that. Especially as a black man in that position to another black man on that stage."
And it gets worse.
Stephen Smith went on to explain in a video that 'Will Smith is lucky he didn't get smacked by Chris Rock or the black people around him and that he should be ashamed for having them comfort him'
My Thoughts... And Yours?
My thoughts are why are you acting like Chris didn't just disrespect his wife on stage. Yea, the media is going to focus on the slap more than his win, and racist people are going to drag the black community. 
But in my eyes, this moment supported women, people with alopecia, families, love, black support and it was a sign for everyone to not miss with the Smith family.
My next episode will feature Will Smith in the King Richards movie 
So subscribe to my YouTube channel and stay tuned on my blog!
How did you feel about this situation? Comment below!
Please follow and like us: